INTELLIGENT FIRE SOLUTIONS
– ENGINEERING EXCELLENCE DELIVERED ON TIME, EVERY TIME –
GENERAL FIRE ENGINEERING SERVICES
– FOR ALL FIRE SAFETY APPLICATIONS –
Fire-Q Fire Engineering consultants have a wide base of fire engineering experience covering sectors such as residential, commercial, transport, construction, energy and infrastructure. The base understanding of fire science, the regulatory requirements, the available guidance and the building code can be applied across the board in many applications to facilitate the clients' objective while achieving the required level of risk to persons and property.
We believe in a holistic approach in our solutions is paramount addressing risk while accounting not only for code compliance but also business continuity, insurance benefits and property protection.
We will consider any client requirements and will only undertake the work of reflection of our abilities and experience in the area can be matched.
FIRE STRATEGY REPORTS
– A COMPREHENSIVE BESPOKE FIRE ENGINEERING SERVICE –
We offer bespoke fire strategy reports for new or existing buildings to assess the complete project and provide the most achievable and/or desirable solutions for our clients.
Our wealth of experience working with architects, developers, project managers, building regulators and the fire service nationwide gives us confidence in meeting our clients' objectives on time and on budget.
Our scope of service for Fire Strategy reports includes but is not limited to:
Building Code compliant fire safety design for new buildings and modifications.
Performance based fire strategies
Fire safety compliance advice for existing buildings
Fire alarm and protection system specification.
For simple new buildings architects are often experienced and knowledgeable enough to write a fire strategy, however in more complex designs, employing a suitably qualified fire engineer early on can serve to streamline the process saving time and money downstream. In many cases, the earlier a fire engineer is involved the better, as they can provide advice and alternative solutions at the concept stage should complications downstream be perceived.
Contact us now about your project for a free initial consultation.
COMPUTER FIRE SIMULATIONS
– COMPUTATION FLUID DYNAMICS (CFD), EVACUATION AND ZONE MODELLING –
SIMULATIONS
Generally computer models serve to demonstrate performance objectives of a given building through the relevant design parameter
inputs, design fire criteria and tenability requirements. This will form part of a wider assessment of the building and will often serves to compare the required safe egress time (RSET) against the available safe egress time (ASET).
RSET AND ASET
If the ASET found to be greater than the RSET then the performance
objectives can be considered effectively demonstrated. The RSET can be approximated by hand calculations, or through use of movement simulation software such as Pathfinder (in which the evacuation of a building during the worst case or highest occupancy can be simulated with a degree of realism). The ASET is the point at which the tenability limitations are exceeded for one or more criteria such as the fractional effective dose of Carbon Monoxide (FEDco) or when the Visibility drops below a certain threshold.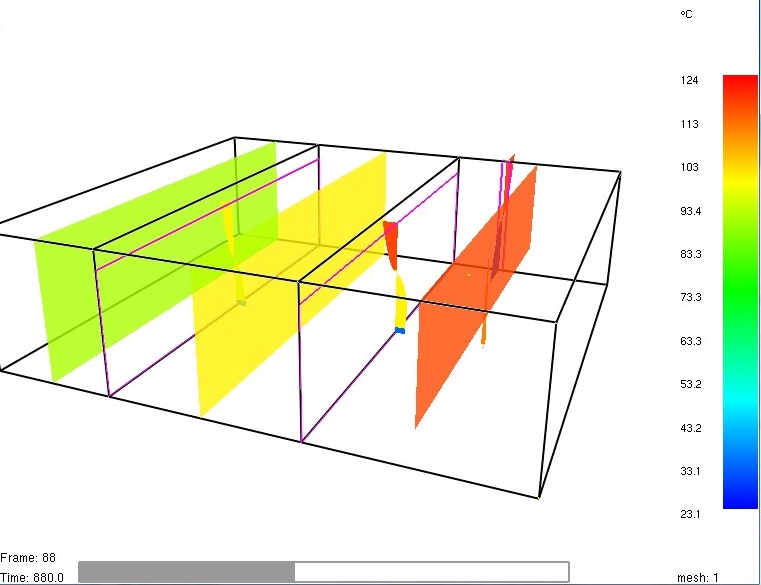 ZONE MODELLING AND CFD
For simple designs Zone modelling can be a quick, painless and acceptable approach, but for more complicated building geometries such as atria, or tunnels for example, CFD models are required to provide realistic results.
This approach is useful in the application of specific designs of buildings that fail to meet the prescriptive guidance. Here are a few examples of the types of projects were we have used CFD modelling to support a performance based design:
University Atria
Railway Station Mezzanine
Shopping Centers
Prisons
Junior Schools
Fire-Q can provide this CFD or Zone modelling as part of the overall fire strategy or as a standalone service. Please contact us now for a free initial consultation.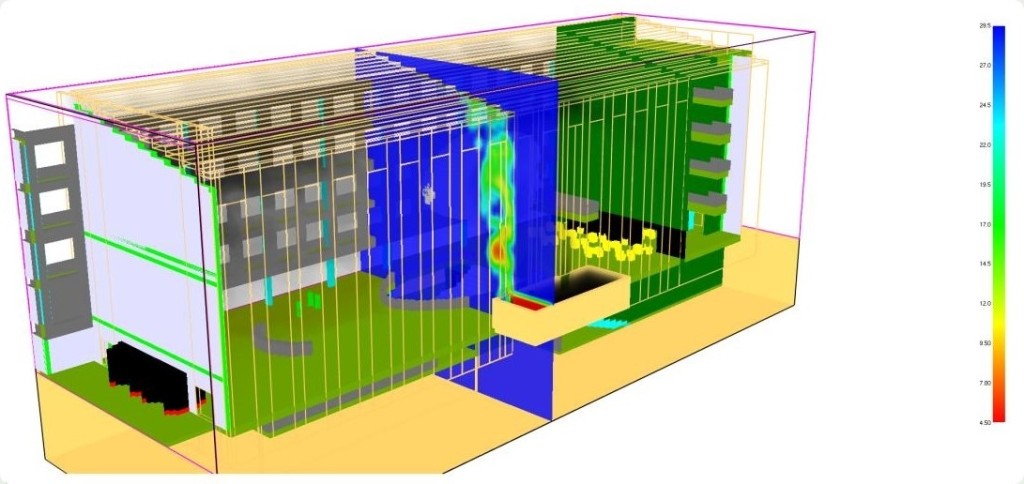 FIRE RISK ASSESSMENTS
– AFFORDABLE SOLUTIONS –
Fire-Q offers an affordable, fast and painless fire risk assessment service.
For new buildings, this can be done using the architects drawings and will provide a checklist for you 'the responsible person' to use and maintain to ensure an acceptable level of fire risk has been achieved.
If the building is existing, we will need to visit the property and conduct the risk assessment on-site. Generally, this will involve walking around, noting the safety provisions and any concerns (i.e. blocked fire exits, lacks of smoke detectors, etc.
We will then write you a Fire Risk Assessment report which will provide detailed recommendations in the context of the risk they present to persons on site.
In general we service the London area as travel costs/times to places further afield can outweigh the actual cost of the assessment. More information regarding your requirements can be found on the government's workplace fire safety webpage.
Contact us now for a free initial consultation.