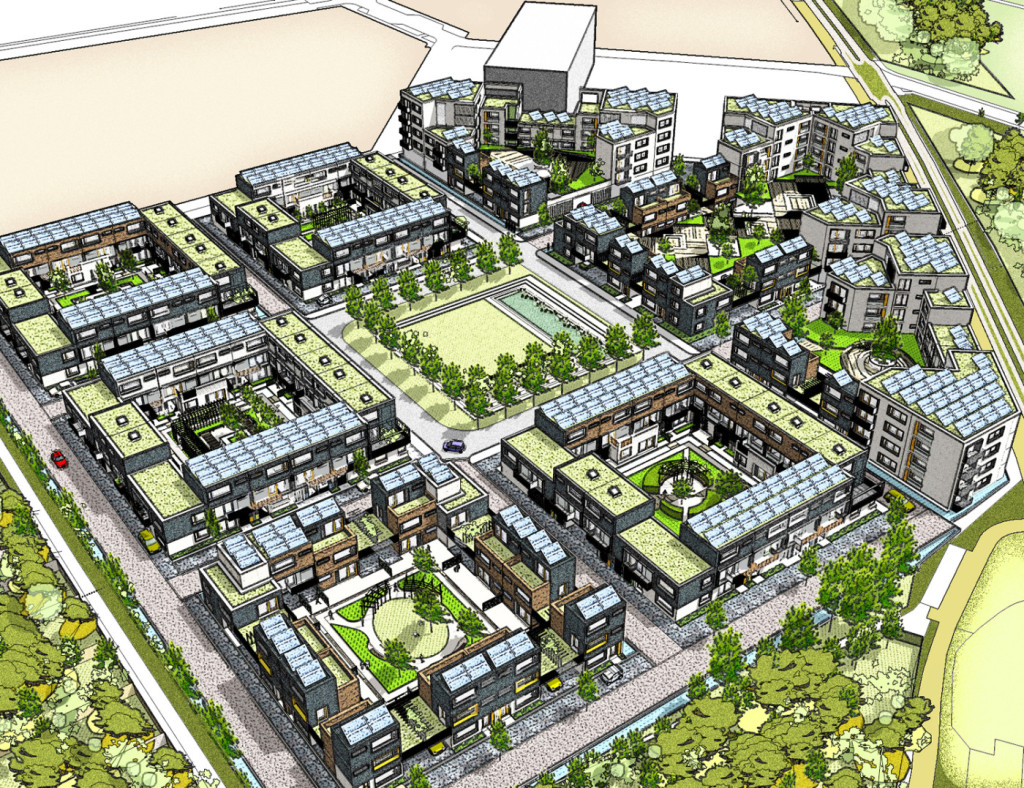 Virido Eco Homes Cambridge
A £60 million eco housing development in South Cambridge has been given the planning go-ahead by Cambridge City Council.The Virido development will consist of 208 zero-carbon homes, ranging from one-bedroom flats to four-bedroom houses.A joint venture between Cambridge City Council and housebuilder Hill, this will be one of the largest carbon-neutral developments in the country.
Fire-Q were engaged to assess the fire spread risk during the construction phase of the development. The key challenge in this project lay in the phasing. The risk was dynamic and varied as one block went up the previous was to be occupied, therefore each phase was assessed individually.
The solution was, for the most part, risk avoidance. Based on the recommendations of the Fire-Q report the project was phased in such a staggered way that the protection requirements were kept to a minimum all but for a single block, where the risk could not be avoided and protection was required.